2008 Archive
El Paso Motorplex December Race Photos





Arroyo Seco Sunday October 19th 2008
Pro: Winner Mike Hart
RU Rick Peterson 3rd Keith Mauldin

Modified: Winner Chris Bustamante (9.21.08 photo)
RU Ernie Hernandez 3rd Andy Wiles

Pro Motorcycle: Winner BB Malonado
RU Jack Cairns 3rd Phil Henry

Street: Winner Danny Dean
RU Tony Ortega 3rd Gail Sera

79 Total Entries - Car Count by class:
Pro 33 Modified 19 Pro Motorcycle 14 Street 13

Reaction Time Bonus Winner Ernie Hernandez .500

Low ET and top speed of the meet 7.986 @ 168.69 mph by Keith Mauldin RED.



El Paso Motorplex: Super Race Wars
Track was hooking and looked good with a nice turnout and some great racing.
9 second class 1st Rafael De la Rosa
2nd Brittny Blankey
10 second class 1st Rick Styles
2nd Max Tire
11 second class 1st Jason Hinojosa
2nd Jamie Montoya
12 second class 1st Estevan Vega
2nd Martin Echiveste
13 second class 1st Raymundo Fraire
2nd Lonnell Barkus
14 second 1st David Ferniza
2nd Jason MacGillis
Motorcycle 600cc 1st Sergio Longoria
2nd Reyno Villareal
Motorcycle 1000cc 1st Sergio Longoria
2nd Reyno Villareal

Part 2


Carril 1/4 de Milla Sand Drags Dec 6th 2008
4-Stroke Winner: Martin Crose
RU Joel Marin
2 Stroke Winner: Troy Tallbot
RU: Fabian Hernandez
Stock Winner: Shoshi Chavez
RU: Cesar Lelazquez
Modified Winner: Wolfgang Perez
RU: Alex Delgado
Super-Mod Winner: Anthony Maldonado
RU: Frank Miranda
Extreme Pro: Anthony Maldonado
RU: Slimmer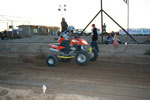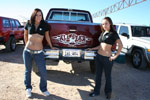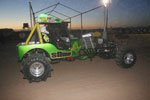 El Paso Motorplex Turkey Shootout
Here's some video I caught between bracket class rounds at the race.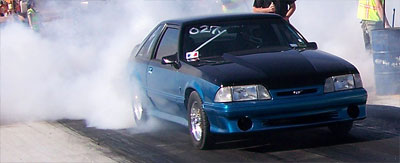 El Paso Motorplex Turkey Shootout Results
Sunday November 23rd
9.00 Win Rafael De la Rosa
2nd Brittny Blakely
10.00 Win Victor Contreras
Jesus Andujo
11.00 Win Jason Hinojos
RU Lalo Meza
12.00 Win Jerry Cordero
RU David Nowell
13.00 Win M. de Campos
RU Mike (?)
Brackets Winner Carlos los Orosco
RU Robert Martin
Bikes Arturo M
RU Frog
El Paso Motorplex Turkey Shootout
Photos posted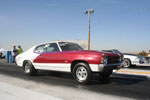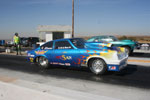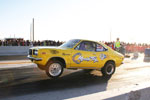 Photos and video here




ASR True Street Shootout Saturday Nov 15th Results
Outlaw Winner - Geno Leyba (9.86) El Cemino

V8 Wild - Victor Contreras (9.95 @141mph) Turbo Cobra

V8 Mild - Ted Killian, Chevy Vega

V6 Wild - Erik Skarsgard '87 Buick Grand National

Arroyo Seco Racway Sunday Nov 16th Results
2008 ASR Overall Track Champion
Ryan Cairns, Yo Mamma Racing Team

Pro W-Sammy Torres
RU-Al Tombaugh 3rd-Geno Leyba

Pro MC W-Ryan Cairns
RU-Roger Heemsbergen 3rd-Ron Cumeau

Mod W-Denny Parker
RU-Danny Dean 3rd-Walter Andrews

Street W-Dennis Ward
RU-Robert Martin 3rd-Brian Treesh
Car Count Total -77; Pro-29 Mod-20 Street-17 Pro MC-11
Reaction Time Bonus Winner-Ted Killian .500
Dash For Cash Winner-Ernesto Hernandez 12.114 on a 12.11 dial
Geno Leyba is the '08 Pro Class points champ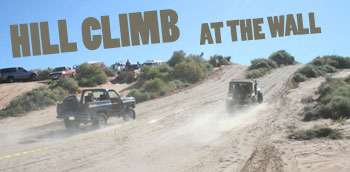 RubberDown.net - Hill Climb Drags Nov 1st
OPEN CLASS
1st David Macias - 2nd Red Jeep Team
SUPER MODIFIED
1st Copperhead (Frank Miranda)
2nd Blue Demon (Jimmy Chavez) - 3rd Daryl Blanco
MODIFIED
1st Steve Vega
2nd Enrique Castro ( PONCH) - 3rd Mark Torrez
STOCK CLASS
1st Jorge Ruiz
2nd Ismael Payan (Izzy) - 3rd Leo Lopez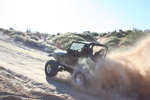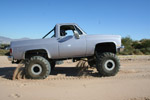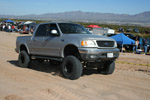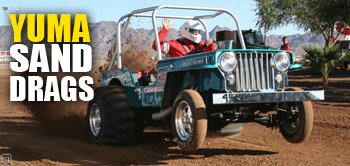 Gordies Speed Center Arizona Sand Drag Shootout
at Dome Valley Raceway





El Paso Motorplex Sand Drags October
Pro modified Winner: Carlos Soto
2nd Anthony Maldonado
Super Modified Winner: Anthony Maldonado
2nd Najera
Stock Modified Winner: Enrique Castro
2nd Nacho Lopez
Stock Winner: Mark Martinez
2stroke Winner: Martin Crose
Troy Talbot
4stroke Winner: Martin Crose
Juan Olivas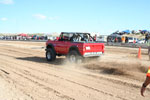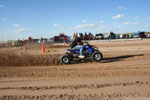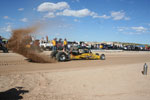 Photos Finally Up - Arroyo Seco Racway September Two Day Race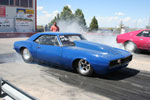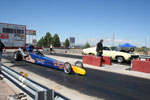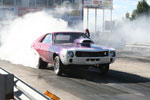 Carril 1/4 de Milla Sand Drags Sept 27
Photo Gallery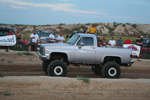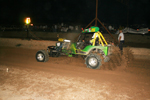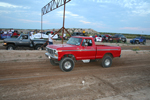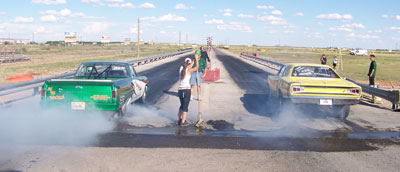 Arroyo Seco Racway Two Day Race - Sept 20-21
Saturday Winners
Pro Winner = Joe Ciskowski
RU = Karl Varley Semi = David Rodriuez
Modified Winner = Andy Wiles



Sunday Winners
Pro; W=Sammy Torres
RU=Geno Leyba Semi-Karl Varley
Mod; W=Chris Bustamante
Samalayuca Dragway in Juarez - Sept 7 08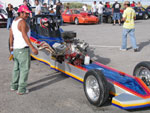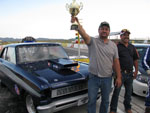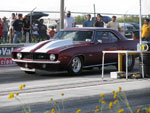 Check out a few photos from Gary on the SWD Forum





El Paso Motorplex first oragnized race- Photo Gallery
Race ran smooth thanks to Ray Luna, Frog, Brian,
Vic Hernandez, David Nowell, and all of the crew.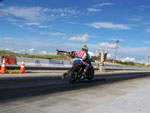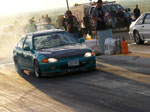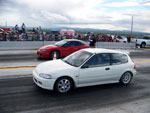 Ethan Holly broke into the 7's at Area 51 Dragway in Roswell last weekend in his supercharged Chevelle. A big congrats to Ethan and his whole team. I'm sure there will be many more to come.

Arroyo Seco Racway - Results from June 22nd



Pro Winner Joe Ciskowski
Runner Up Keith Mauldin - 3rd: Geno Leyba
Modified Winner Andy Wiles
Runner Up Troy Renteria - 3rd: John Arzibal
Street Winner Danny Dean
Runner Up Chad Wilson - 3rd: Gale Sera
Motorcycle Winner Ronnie Hoss
Runner Up Kevin Dieter - 3rd: Rick Peterson




Photo Gallery: Rods & Hogs Show June 2008
Cohen Stadium





ASR Two Race Weekend Results
Saturday May 17th



Pro: Win- Andrew Jaramillo RU-Geno Leyba 3rd-David Rodriguez
Mod: Win-Trevor Ward RU-Nacho Nolasco 3rd-Chris Bustamante
Street: W-Brian Schuetta RU-Javier Estrada 3rd-Dennis Ward
Pro Moto: W-Ryan Cairns RU-Ron Comeau 3rd-Sean Cairns
Sunday May 18th



Pro: W-Walter Andrews RU-Sammy Torres 3rd-Eddie Almanzar
Mod: W-Chris Bustamante RU-Joe Gomez 3rd-James McCall
Street: W-Danny Dean RU-John Pardone 3rd-Dennis Ward
Pro Moto: W-Ron Hoss RU-Ryan Cairns 3rd-Curtis Caloff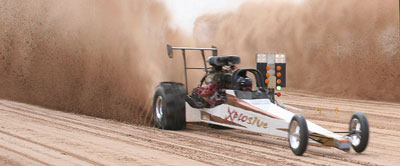 - ASDA - El Paso Sand Drag Results - May 3rd
PRO 1 : 1st Jackie Stickman
2nd Dean Deucher
Pro 2: 1st Derrick Nunez
2nd Anthony Maldonado
Pro Bike: 1st Grant Hutchinson
2nd Mike Dzek
Sportsman: 1st Ignacio Lopez
2nd Ruben Martinez Jr
Top Alcohol: 1st Joe Navar
2nd Tim Martin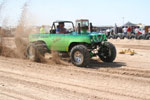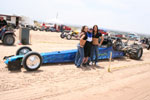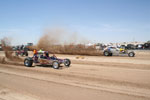 Video from the April 19th Sand Drags

Passtime at Area 51 Dragway in Roswell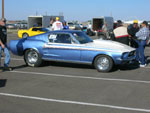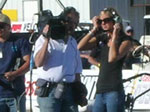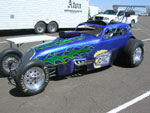 See a few photos posted on the forum

El Paso Sand Drags April 19th
Photos and Results Here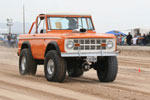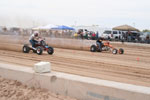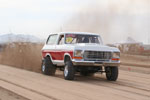 Check out Alex's Wild Wheelstand!

Bob Labbete Passes
the Albuqurque track owner passed away Monday April 14th.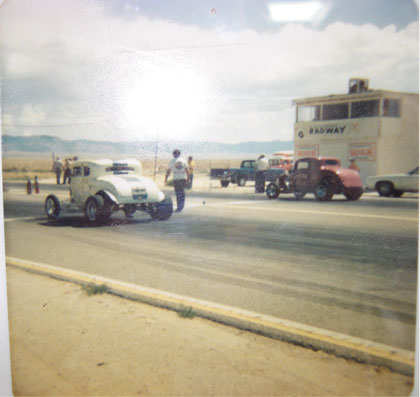 Here is an old photo of Albuquerque National Dragway that David Campos sent over to SWD. Bob Labbate re-did this track and renovated it over the past 30 years to what it is now. Our thoughts and prayers go out to his family and friends. We'll miss you Bob.

LABBATE -- Robert Labbate, 64, passed away on Monday April 14, 2008, in Albuquerque, NM. He was born on January 6, 1944, in Brooklyn, NY, to Frank and Louise Labbate. He is survived by his loving wife, Theresa; daughter, Kim Labbate and fiance, Anthony Dickson; son, Mike Labbate and his wife, Becky; three grandchildren, Lauren, Ryan, and Nicole; and one brother, Frank Labbate. Robert was a lifetime member of the Catholic Church and is the owner and operator of Albuquerque National Drag Way & Pizza Castle. He will be dearly missed by his loving family and friends - ABQjounal.com

Frank Powers runs 10.62 @ 127.05 - fastest pass
so far at the new track as rubber gets laid down
Check out the video of Frank's blown big block 68 Chevelle

El Paso Honda Extreme Car Show Photo Gallery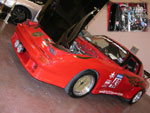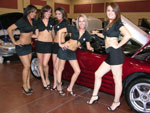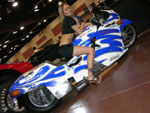 El Paso Motorplex Drag Strip Opening Day

The big KDBC vs KVIA News Van Shootout - National News coverage
The biggest news of the night... unfortunately after going probably a whole 60 mph the KDBC Driver Charlie Bernal was fired for this. It was on the El Paso Times and even made national news including CNN Anderson Cooper who's reporter said, "I didn't know drag racing was legal anywhere" - damn... read more on the forum
KFOX Coverage/VIDEO - and the KVIA VIDEO



World of Wheels Expo -El Paso 2008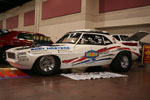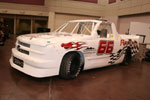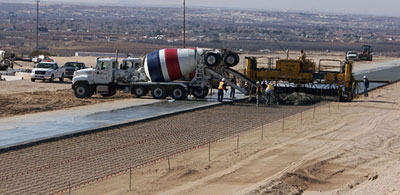 The new El Paso Speedway construction completed
the second lane Thursday morning 1.17.08
PHOTOS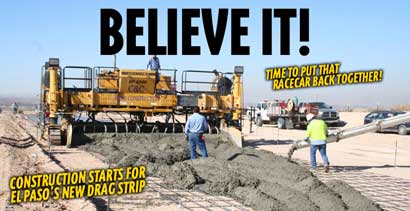 El Paso Drag Strip Construction Started Wednesday Dec 19th 2008
The new drag strip construction has started. Placing the quarter mile of concrete started Wednesday Decemeber 18 at the site on Gateway West of I-10 near the Horizon exit. The complete length of the 1/4 mile track will be concrete, this will be one of the very few (less than 10) ALL concrete quarter mile tracks in the United States.
Archive '03 & '02 I 2004 I 2005 Races I 2006 Races


www.southwestdrags.com
El Paso Texas Area Drag Racing and Street Racing Forum
West TX - Southern NM - Southwestern
Car Pics Pictures Photos car toons Art Videos sand drags
Copyright 2006 : Robert Martin : Southwest Drags