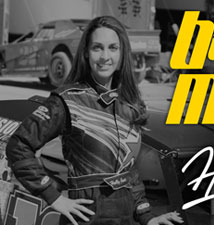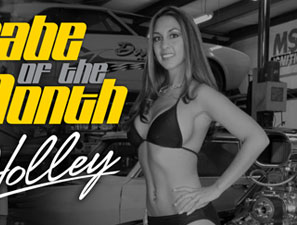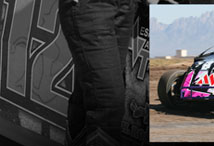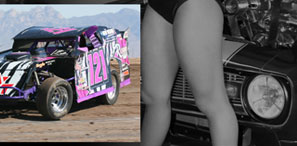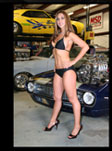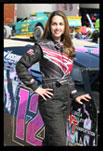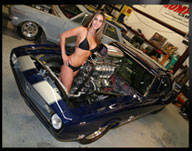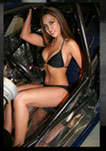 Photos: Ed HighDesertVideo (Track) Chuy Nava (Garage shoot)
Gracing the January spot on the 2009 El Paso Calander girls poster is 24 year old Holley Jones. She's lived in El Paso and Las Cruces all of her life and just graduated from NMSU with a major in Biology and minor in Chemistry. To make her even hotter is that she races! "I race cars, currently running a D&M Modified (on an Oval Dirt track), I have three championships under my belt and several feature wins :) I've been racing since I was 16.... I love cars, fine dining, and hitting the gym every chance I get"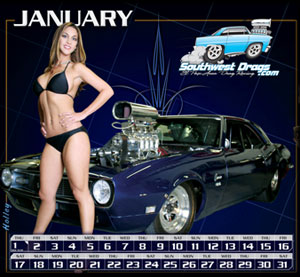 Ms. January!
Holley Facts:
Was Sundancer at NMSU
Member of the sorority Delta Gamma
Former Miss Teen Las Cruces and The Southern New Mexico State Fair Queen
She brews her own beer as a hobby ("gotta love those Chemical Engineering classes!")
Currently works for Mesilla Valley Transportation managing websites for it and several sister companies including El Paso Speedway Park and The Southern New Mexico Speedway.


Photos: Ed High Desert Video (Track)
Chuy Nava (Garage shoot)