El Paso Drag Racing
Photo History Page
If you have some really old Drag Racing Pics from this area; El Paso, Holloman, Santa Teresa, or anywhere in this are, email them to robert@southwestdrags.com

Dennis Kincaid Photos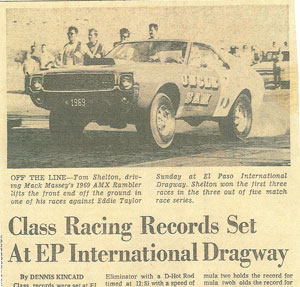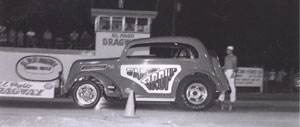 Kincaid wrote articles and took photos of the local drags for the El Paso Times and other local newspapers in the late 60's to early 70's...photos he took right on the starting line of El Paso Dragway in it's very first years of operation. You'll love seeing these old photos.
Early El Paso Dragway Photos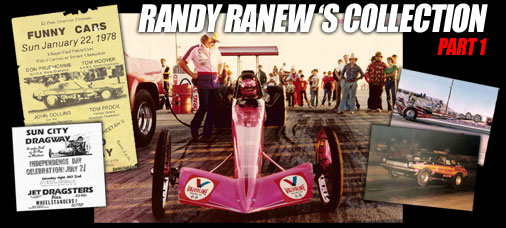 Randy Ranew who used to run the old Sun City Dragway has a big collection of photos, flyers and memorabilia from the track and will be sharing some of these with us. Here's Part 1, enjoy!
El Paso Area Drag Racing Pics
Page One - Various Photos from George Martin
Page Two - More
Page Three - Charlie Green Photos - 70's and early 80's
Page Four - Ben de la Vega Photos- 70's and early 80's
Page Five - Amarillo Funny Car Race Summer of 1970
Page Seven - New! Chito Barron Anglia and Willys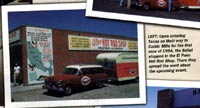 |
This was in Drag Racer Magazine.
Anyone have info on this El Paso
Hot Rod shop in 1954? Pretty cool picture.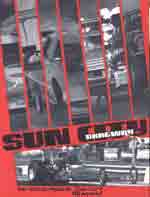 1983 Sun City Dragway Program - Check this one out. Very Cool! Lots of old names, lots of old cars! Courtesy of Billy Graham. El Paso Texas

1985 Sun City Dragway Program - Courtesy of David Chacon. El Paso Texas

Newspaper Results - 1980's Drag Results in the local El Paso Newspaper. Courtesy of George Martin.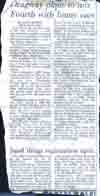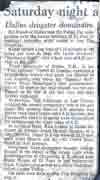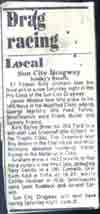 Stumbled across these sites just cruising the net...
Juarez, Mexico drag races October 1968

El Paso Dragway March 1970 - (is this El Paso Dragway?)

Southwest Bracket Racing Legend gets in national magazine
Harry Groessel, who is in his 50th year of drag racing, was featured in Hemming Muscle Machines magazine in the July '06 issue. Congratulations Harry - you definitely deserve it! Read the article HERE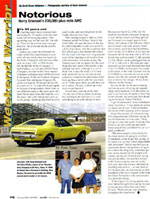 View the SWD Archive for passed events
2008 Race Archive
2007 Race Archive
2007 Cruises and Car Shows Archive


www.southwestdrags.com
El Paso Texas Area Drag Racing and Street Racing Forum
West TX - Southern NM - Southwestern
Car Pics Pictures Photos car toons Art Videos sand drags
Copyright 2008 : Robert Martin : Southwest Drags