EPM July race Results
Byrum, Hunt, Dean winners
Lyle Byrum with his 7 second dragster took the Quick 8 race over Doyle Story in his Don Davis Camaro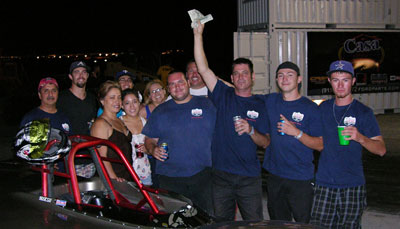 Micheal Hunt in the Don Davis Vette won the Top ET Class over Lorenzo Hildago in the black S-10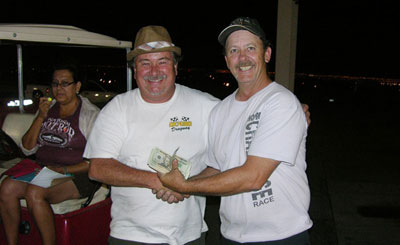 Danny Dean in his Duster took Modified over Eric Cardona in the black Nova.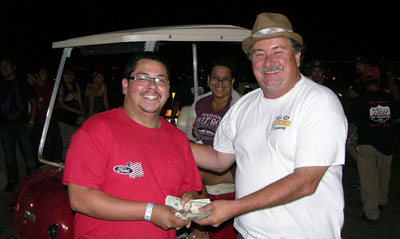 Joseph Rothman in the Blue Sunfie took the Street class over Jim McKay in his Mustang.
This was Joeseph's first time ever racing!
Only four bikes showed up for the Motorcycle class so they ran with the Mod class.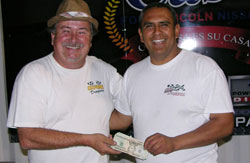 Lorenzo Hildago won the Dash for Cash
Eric Cardona drove his mid 11 second 4 speed Nova to the track and took 2nd place in Modified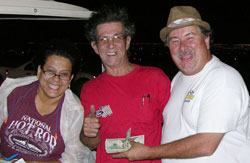 Jim McKay took 2nd place in street in his Rousch Mustang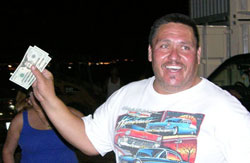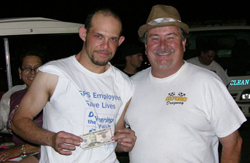 DJ Jefferson made it to the Pro semi finals in his first time ever racing!
DJ was driving the Jefferson Family Racing dragster.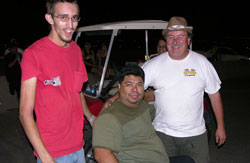 Street Class Semi-finalsts Sean Mc Kay (white LX Mustang) and Alex Anguiano (white Camaro)

Brittny Blankey and Julian Moody who usually run the SWSC both ran the Quick 8 Class in their dragsters


Hot Rod Connection's Billy Graham launching his Camaro


Doyle Story yanking the wheel on the burnout!


Henry Romero on his motorcyle ran with the Modified class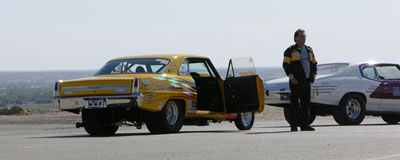 Jeff had a convertor go out in his Nova during time trials

Lorenzo Hidalgo in his S-10
Walter Andrew was driving Peter's Ol' G Gitter in Top ET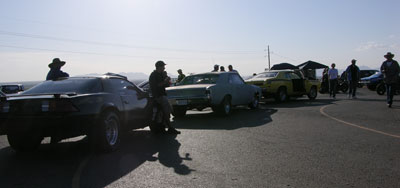 Race Links
El Paso Motorplex August Race

Big Money Race 2010


View the SWD Archive for passed events
2008 Race Archive
2007 Race Archive
2007 Cruises and Car Shows Archive


www.southwestdrags.com
El Paso Texas Area Drag Racing and Street Racing Forum
West TX - Southern NM - Southwestern
Car Pics Pictures Photos car toons Art Videos sand drags
Copyright 2008 : Robert Martin : Southwest Drags
PIC OF THE DAY I SWD ARCHIVE I FREE CLASSIFIEDS I * THE SWD FORUM * I VIDEOS I EVENT CALENDAR I NOSTALGIA I LINKS I CONTACT