Archive '03 & '02 I 2004 I 2005 Races I 2006 Races I 2007 Races I 2007 Shows I 2008

Over 100 photos in the Ruidoso Rod Run Photo Gallery
The annual Rod Run up in Ruidoso, New Mexico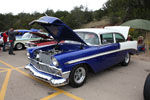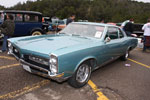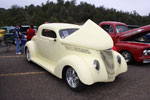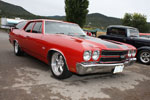 Congratulations to the 2009 ASR Season Champs!




Pat Mueller (Silver City)
2009 ASR Pro Class Champion, and Track Champion



Andy Wiles (El Paso) 2009 ASR Modified Class Champion




Sean Cairns (Las Cruces) 2009 ASR Motorcycle Class Champion


Brian Schuetta (El Paso) 2009 ASR Street Class Champion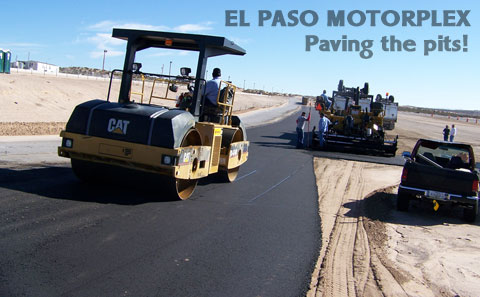 The El Paso Motorplex get the pits paved!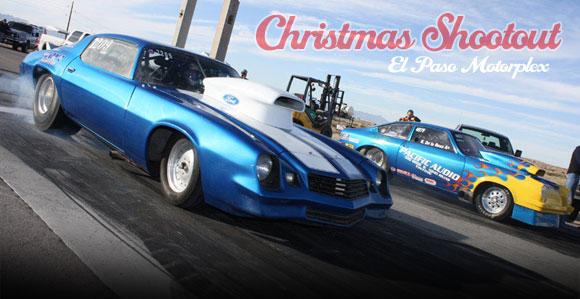 El Paso Motorplex Chistmas Shootout
There were some fast cars in the door slammer shootout with Pat Neal from Tucson in his Ford powered Camaro taking the win over De la Rosa's Vega. De la Roasa had backed out of the staging beams in the final getting an automatic DQ, the two racers split the purse. Pat was running as fast as 8.6's with the Camaro while Jason Hinojos ran his first 8 second pass in his blow-thru Mustang with an 8.998 @ 150. The street and modified classes were combined. Video soon! RESULTS




Halloween Shoot-Out El Paso Motorplex October 26 Photo Gallery



more photos



Caril Sand Drags Sunday October 18th
Stock Winner: Charolastra- 2nd Edgar - Mark
Modified Winner: Don Kingerg - 2nd Wolfgang,Hugo najera
Super-Mod Winner: Dirty Boys - 2nd Raul R&L - Chilio racing
Extreme-Pro Winner: Sum Fear- 2nd Dust Devil - Max Tire
2 Stroke Winner: Fabian hernandez 2nd Rudy Trejo - Troy talbot
4 Stroke Winner: Martin crose- 2nd Samuel Varela Larry bailon
Here's a video of eliminations with some wheelie action!




October Cruise Night Photo Gallery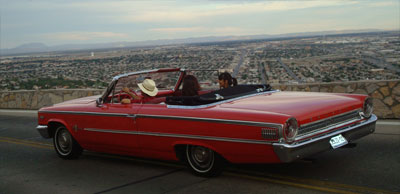 The cruise started at Car Parts downtown with a cruise over Scenic Drive
to Casa Ford and Velocity Collision Center. more photos




Richards Automotive Show and Block Party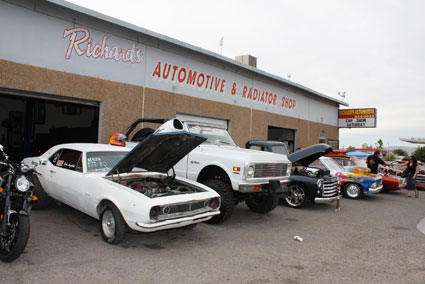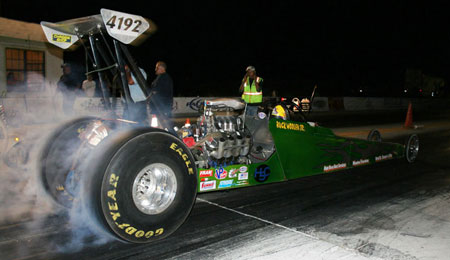 El Paso Motorplex Labor Day Shootout
The Southwest Super Chargers put on a great show in front a big crowd at El Paso Motorplex.
Michael Hunt won the Modified class and took second place in Pro with his Don Davis Corvette.
Here are some partial results...


El Paso Drag Racing Legend Leon Ruddock passes away
Leon Rudduck, 68, was hands down the baddest man in town when it came to drag racing. His 6 Second, going sideways, back and forth all over the track passes were infamous. We'll miss you Leon!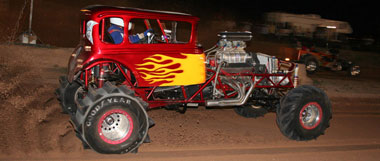 Caril Sand Drags Saturday August 22nd
2 Stroke 1st Troy Talbot - 2nd Fabian Hernandez -3rd Rudy Trejo
4 Stroke 1st Martin Crose - 2nd Vic Contreras -3rd Larry Bailon
Stock 1st Charolastra - 2nd Ponch -3rd Mark Martinez
Modified 1st Lino - 2nd Wolf gang -3rd David Aguilar
Super-Mod 1st Chemo Najera - 2nd Raul -3rd Anthony Maldonado
Extreme -Pro 1st Dirty Boys - 2nd Sum Fear -3rd Cobra




RubberDown.net Hill Climb Drags II at Red Sands
Results and Photo Gallery here

Here's a cool video of the Super Modified Class posted by 'shiftcr'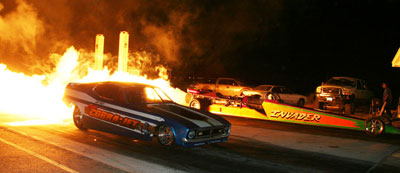 4th of July at the El Paso Motorplex
The Cobra Jet Mustang Jet Funny car from Missouri and the Invader Jet Dagster made 3 passes with the Invader running as fast as a 6.10! Lots of spectators with about 68 racers - the bikes had a big class again with 18 racers showing up. Brittney Blakely was back in her dragster after racing her PT Cruiser woody in the street class the last few races. She picked up right where she left off with a win against Michael Hunt in the Pro class finals.
El Paso Motorplex Sand Drags Results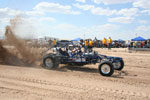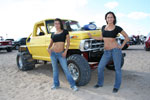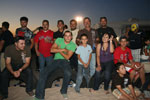 4 Wheel and Off Road Car Show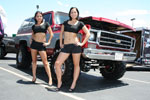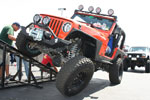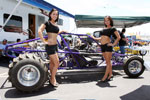 Arroyo Seco Racway June 21 Results
Ed Almanzar won Pro over Pat Muller - Danny Ortiz 3rd

Troy Renteria won Modified over John Ford. Andy Wiles 3rd

Curt Wiles won Street over a red lighting Javier Estrada. Mike Lynch 3rd

Juan Romero won Motorcycle over Sean Carins. Ryan Cairns 3rd



El Paso Motorplex June 13th



The race winner, Pete Vargas! The turnout was small so the cars were combined into one class. The motorcycle racers had a strong showing and ran their own class.





Hudsons Car Show Photos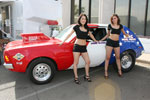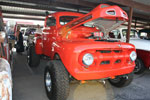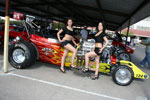 May Caril Sand Drags
Deucher, Majera, Wolf Gang, Charolastra, Hernandez, Crose Winners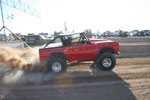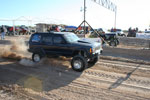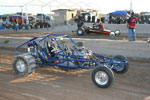 R.O.D.S Albuquerque, NM Outlaw Door Slammer Racing
Here's a cool video Dorinda Holly from the Back Draft Racing team put together from the May 23-24 race in Albuquerque featuring the R.O.D.S. racers. These guys are running in the 7's with all combinations nitrous, turbo and blowers.
Check out the Mustang do a 360° and not touch the wall!





Memorial Day Shootout Sunday May 24th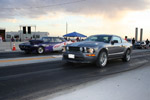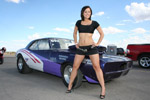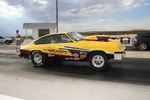 Denny Parker from Wilcox Az in his 68 Dodge Superbee took the win and $700 over El Paso's Diego Hernandez - more





Arroyo Seco Racway 2 Day Race May 16th 17th
Over 50 racers showed up for both days of racing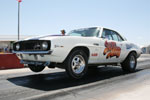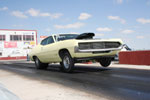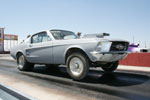 McKelligon Canyon Car Show Photo Gallery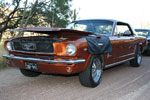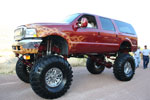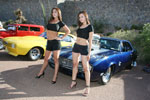 Tournament of Titans May 9th

I lost the final round of the fast class with the Tres Gringos dragster and the Alcoholik Blown Altered - sorry, something in the conversion software.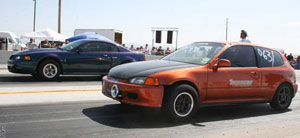 El Paso Motorplex April 26th Import vs Domestic
Over 80 entries showed up to race even though there were some times of nasty winds in the early afternoon, luckily it lightened up and the race was completed. There were only 2 entries in the Quick 16 class so it was not run. The Import vs Domestic class came down to a a Mustang vs. Mustang and Father vs Son McKay Finals with the old man Jim taking the win over his son with a red light. The fast bracket class was won by a motorclycle over Keith Mualdin in his white dragster and in the 14 second up bracket class, Henry Nava made it all the way to the finals in his first ever race.That guy in the red Maverick took first.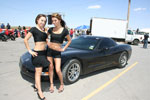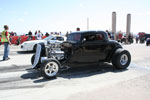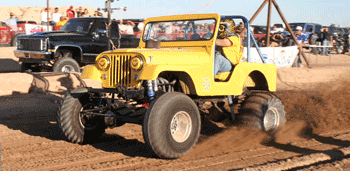 Carril Sand Drags Winners
Clint, Texas: April 18th First Race of the Season
Event Photo Gallery





Arroyo Seco Racway Sunday April 19
Class Winners
Pro Winner Al Tombaugh
RU Keith Mauldin 3rd Ed Almanzar

Pro Motocycle Winner Bion Bell
RU Ronnie Hoss 3rd KC Parks

Mod Winner Andy Wiles
RU Nacho Nolasco 3rd Trevor Ward

Street Winner Tom Gonzales Jr.
RU Leo Quintana 3rd Denny Dean

Low ET: 7.983 (Keith Mauldin) RED
Reaction Time Bonus; Ed Almanzar .500
Dash4Cash Winner; Pat Muller, DI 10.15, ran 10.154




March 28th Spring Break Shootout & Southwest Superchargers
Biggest turnout for the track, lots of cars! Results, photos and videos
Here's a quick vid of Victor Contraras running a 9.47 letting off @130mph





ASR Drag Racing Season Opener Results:
Pro Winner Ed Almanzar
Runner Up Andrew Jaramillo - 3rd Place Pat Muller

Modified Winner Andy Wiles
Runner Up John Arzibal - 3rd Place George Aguilar

Street Winner Brian Schuetta
Runner Up Richard Portillo - 3rd Place Mike Lynch

Motorcycle Winner Sean Cairns
Runner Up Bion Bell - 3rd Place Jaime Martin



El Paso's Mike Hunt made it to the semi finals of Super Gas at the NHRA National Event in Houston this weekend. Congrats Mike! Mike ran a few perfect 9.90's on the 9.90 index. See the results here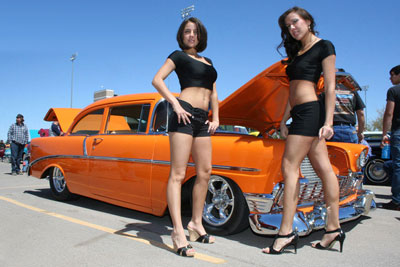 Las Cruces Wheels of Dreams Car Show
A run to support the youth of Las Cruces presented by the Las Cruces Roadrunners







Sunday's Test and Tune March 1st Photo Gallery 50+ Photos